Job Details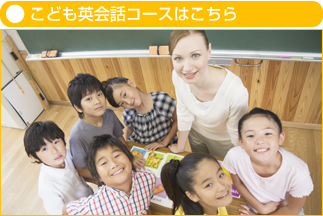 Job No, 2247
No prior professional teaching experience is required, but any experience working with children is a huge bonus. Most of our students are children between the ages of 4-14, so any prior experience will be beneficial to your performance.

求める人材:

※English: Native level
※Desire and ability to work with young children
※BA/BS Degree from a university
※Valid Visa to stay in Japan
※Need to live in Tsukuba or within 10km from Tsukuba (We will help you to find an apartment and to be a sponsor for it. )

The most important qualification is a positive attitude and willingness to learn. We can train you in teaching techniques but we can't train you to be cheerful, warm and patient with students. You must be outgoing and passionate during class in order to expect the same from your students!

We will have an online interview first. Then we move on to a face to face interview next.
Location
Area
Ibaraki
Closest Station(s)
Tsukuba stn
Train Line(s)
Tsukuba Express
Conditions
Language to Teach
English

Contract Type
Full

Salary
250,000 yen/month
Transportation Fee
Paid

Social Insurance
No

Contract Term
1 year (with intention to be renewed)
Accommodation
Apartment (¥40,000 ~ )
Working Days & Hours
Tuesday to Saturday 29.5 hours/week
Start Date
December 1, 2021
Probation Period
3-month probation period (Same as monthly salary)
Training
Yes (paid)

Holiday
Sunday, Monday
Paid Holiday
10 days + 5 sick days
Class Infomation
Student Age
Toddlers(3-5 years old)
Children / Preteen(6-12 years old)
Teenagers(10-19 years old)
Adults(20- years old)

Job Description
After school program
School info
School Type
ESL School

Year Founded
1976
Number of Teachers
20
Requirements
Educational Background
Graduated Undergraduate School

Experience
Teaching Certificate
Not Required

Japanese Ability
Not Required

Visa
Tourist
Spouse of Japanese National
Child of Japanese National & Japanese
Permanent Resident
Working

Visa Sponsorship
Yes

Driver's License
(valid in Japan)
Required

Interview
Interview Method
Skype Interview

Transportation Fee Paid
Yes

Working Hours
(required indicated in red)
| | 9- | 10- | 11- | 12- | 13- | 14- | 15- | 16- | 17- | 18- | 19- | 20- | 21- |
| --- | --- | --- | --- | --- | --- | --- | --- | --- | --- | --- | --- | --- | --- |
| Mon | | | | | | | | | | | | | |
| Tue | | | | | | | | | | | | | |
| Wed | | | | | | | | | | | | | |
| Thu | | | | | | | | | | | | | |
| Fri | | | | | | | | | | | | | |
| Sat | | | | | | | | | | | | | |
| Sun | | | | | | | | | | | | | |
Map