Job Details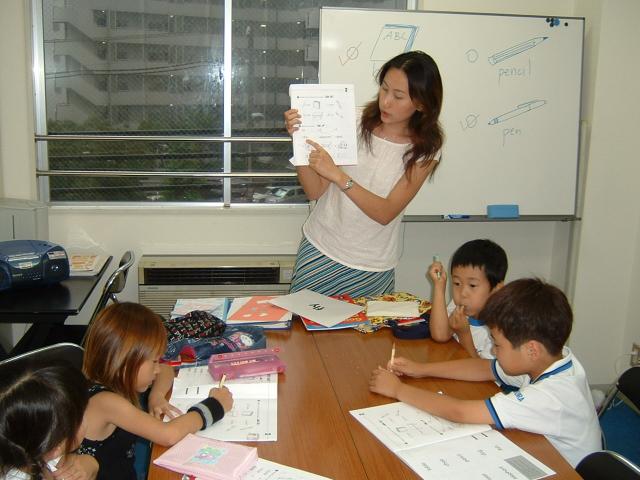 Job No, 1022
Established in 1989, our School has been actively promoting English language learning. We are conveniently located in the heart of Kobe city and our school can be easily accessed within 15 minutes from the city center Sannomiya by trains or the subway.
We provide a warm and conducive teaching and working environment. While curriculums and learning materials are put in place, teachers are encouraged to exercise their creativity and customize lessons as well. Aside from language learning, teachers are encourage to bond with students and create a friendly and relaxed learning environment.
There will be a strong supporting administrative team and assistance will be provided to teachers with regards to work, accommodation and so on.
Overall, teachers can look forward to an enriching and fun teaching experience at our close-knit school. We are recruiting an English language teacher from November. Please call us and send us your resume by email. Thank you!
Location
Area
Hyogo
Closest Station(s)
JR Hyogo-stn, Kobekosoku Daikai-stn, Subway Kamisawa-stn
Train Line(s)
JR line, Kobekosoku line, Municipal Subway line
Conditions
Language to Teach
English

Contract Type
Temporary

Salary
12,500 yen/day
Transportation Fee
Paid (Partially Paid up to 500 yen/day yen)

Social Insurance
No

Contract Term
1- few months (until Japanese border opens)
Accommodation
Fully Furnished Apartment with AC near school. Rent 30,000 yen
Working Days & Hours
Wednesday to Saturdays 28 hours/week
Start Date
2:20pm to 9:20pm(Wednesday to Friday) 1:10pm to 8:10pm(Saturday)
Probation Period
Nil
Training
Yes (paid)

Holiday
Sunday, Monday, Tuesday National holiday, After school test holiday
Paid Holiday
1 week in Spring, 1 week in Golden week, 10 days in Summer, 1 week in Autumn, 2 weeks in Year-end and New Year.
Class Infomation
Student Age
Toddlers(3-5 years old)
Children / Preteen(6-12 years old)
Teenagers(10-19 years old)
Adults(20- years old)

Job Description
Private English and Chinese Language School. Class size is small, 1-4 students. We have an established curriculum. Using text book and free conversation.
School info
School Type
ESL School

Year Founded
1989年
Number of Teachers
2
Requirements
Educational Background
Graduated High School

Experience
Teaching Certificate
Not Required

Japanese Ability
Beginner

Visa
Student
Working Holiday
Spouse of Japanese National
Child of Japanese National & Japanese
Permanent Resident
Working
Other

Visa Sponsorship
Yes

Driver's License
(valid in Japan)
Not Required

Interview
Interview Method
Skype Interview

Transportation Fee Paid
No

Working Hours
(required indicated in red)
| | 9- | 10- | 11- | 12- | 13- | 14- | 15- | 16- | 17- | 18- | 19- | 20- | 21- |
| --- | --- | --- | --- | --- | --- | --- | --- | --- | --- | --- | --- | --- | --- |
| Mon | | | | | | | | | | | | | |
| Tue | | | | | | | | | | | | | |
| Wed | | | | | | | | | | | | | |
| Thu | | | | | | | | | | | | | |
| Fri | | | | | | | | | | | | | |
| Sat | | | | | | | | | | | | | |
| Sun | | | | | | | | | | | | | |
Map