Job Details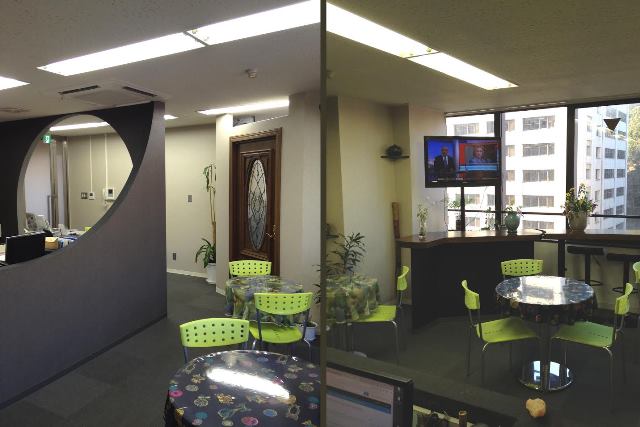 Job No, 1153
We arrange a comfortable, furnished apartment within walking distance of the school (located in the down-town area of the city); we take care of deposits, "key money", etc.

The city of Matsuyama (the largest on Shikoku), population 500,000, is in the "goldilocks zone" - not too big, not too small. There is plenty to do without the hassles of getting around in a big city.

The school has been running for over 30 years. We are dedicated professionals primarily concerned with the progress of our students and we are constantly working on improving and developing our teaching programs and methodologies.

Part-time work is also available at 3,000yen per hour.
Location
Area
Ehime
Closest Station(s)
Ichiban-cho
Train Line(s)
Iyotetsu Kanjosen
Conditions
Language to Teach
English

Contract Type
Full

Salary
250,000 yen/month
Transportation Fee
Social Insurance
Yes

Contract Term
1 year
Accommodation
Furnished apartment : 50,000 yen - 60,000 yen /month
Working Days & Hours
5 days a week, 40 hours 13:00-22:00 on weekdays, 10:00-19:00 on Saturdays
Start Date
Negotiable
Probation Period
3 months
Training
Yes (paid)

Holiday
2 days a week-Sundays & one another day
Paid Holiday
3 x one week period in a year, + National holidays & Sundays
Class Infomation
Student Age
Adults(20- years old)

Job Description
In-House & On-Site : small groups and privte, mostly adult and bisiness English.
School info
School Type
ESL School
Coporate Lessons

Year Founded
December 1983
Number of Teachers
Requirements
Educational Background
Graduated Undergraduate School

Experience
More than 2 year/years
Teaching Certificate
TEFL

Japanese Ability
Not Required

Visa
Spouse of Japanese National
Permanent Resident
Working

Visa Sponsorship
Yes

Driver's License
(valid in Japan)
Not Required

Interview
Interview Method
Skype Interview

Transportation Fee Paid
No

Working Hours
(required indicated in red)
| | 9- | 10- | 11- | 12- | 13- | 14- | 15- | 16- | 17- | 18- | 19- | 20- | 21- |
| --- | --- | --- | --- | --- | --- | --- | --- | --- | --- | --- | --- | --- | --- |
| Mon | | | | | | | | | | | | | |
| Tue | | | | | | | | | | | | | |
| Wed | | | | | | | | | | | | | |
| Thu | | | | | | | | | | | | | |
| Fri | | | | | | | | | | | | | |
| Sat | | | | | | | | | | | | | |
| Sun | | | | | | | | | | | | | |
Map