Job Details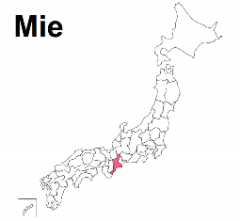 Job No, 1245
We are looking for someone who can start immediately.Only one spot for an assistant teacher.Our class style is pair teaching so we are looking for a passionated and friendly teacher who loves kids . We use learn through play method of teaching, similar to that being used in England.
Furnished apartment, rent40,000yen or we can help to find a place.
We need to talk to parents too so Japanese skill is required.
Location
Area
Mie
Closest Station(s)
Yokkaichi Stn.
Train Line(s)
Kintetsu line
Conditions
Language to Teach
English

Contract Type
Full

Salary
200,000 yen/month
Transportation Fee
Paid

Social Insurance
Yes

Contract Term
1year-3years
Accommodation
Furnished apartment, rent40,000yen
Working Days & Hours
5/week 40hours9:00~
Start Date
Negotiable
Probation Period
180,000 yen/month
Training
Yes (paid)

Holiday
2/week we can discuss
Paid Holiday
11days after you work 6month , also we have seasonal off
Class Infomation
Student Age
Infants(0-2 years old)
Toddlers(3-5 years old)
Children / Preteen(6-12 years old)

Job Description
Preschool and after school.
School info
School Type
ESL School
Kindergarten
Private

Year Founded
Number of Teachers
Requirements
Educational Background
Graduated Undergraduate School

Experience
Teaching Certificate
Teaching license

Japanese Ability
Intermediate

Visa
Working Holiday
Spouse of Japanese National
Child of Japanese National & Japanese
Permanent Resident
Working

Visa Sponsorship
Yes

Driver's License
(valid in Japan)
Not Required

Interview
Interview Method
Skype Interview

Transportation Fee Paid
No

Working Hours
(required indicated in red)
| | 9- | 10- | 11- | 12- | 13- | 14- | 15- | 16- | 17- | 18- | 19- | 20- | 21- |
| --- | --- | --- | --- | --- | --- | --- | --- | --- | --- | --- | --- | --- | --- |
| Mon | | | | | | | | | | | | | |
| Tue | | | | | | | | | | | | | |
| Wed | | | | | | | | | | | | | |
| Thu | | | | | | | | | | | | | |
| Fri | | | | | | | | | | | | | |
| Sat | | | | | | | | | | | | | |
| Sun | | | | | | | | | | | | | |
Map