Job Details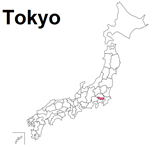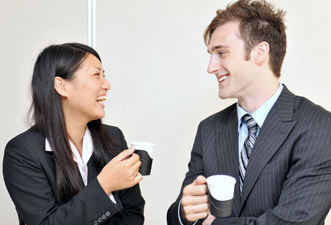 Job No, 1349
Specialty one to one school.
You can decide when and how long you work
You can teach your own way and style.
It is okay to come to the classroom only when there is a lesson and leave immediately after the lesson.
Please fill in your the nearest station and nationality.
The school nearest station is JR Kichijoji.
It's advisable to live Keio Inokashira line or JR Chuo Line.
Location
Area
Tokyo
Closest Station(s)
Kichijoji stn.
Train Line(s)
Chuo Line Inokashira line
Conditions
Language to Teach
English
Korean

Contract Type
Part

Salary
100,000 yen/month
Transportation Fee
No

Social Insurance
No

Contract Term
Long term
Accommodation
Working Days & Hours
Monday to Sunday 9am to 21pm You can decide when and how long you work
Start Date
Soon
Probation Period
3-month probation period
Training
Holiday
Paid Holiday
Class Infomation
Student Age
Infants(0-2 years old)
Toddlers(3-5 years old)
Children / Preteen(6-12 years old)
Teenagers(10-19 years old)
Adults(20- years old)

Job Description
One to one School.
School info
School Type
ESL School
Coporate Lessons
Private

Year Founded
2014
Number of Teachers
10
Requirements
Educational Background
Graduated High School

Experience
Teaching Certificate
Not Required

Japanese Ability
Not Required

Visa
Student
Working Holiday
Spouse of Japanese National
Child of Japanese National & Japanese
Permanent Resident
Working
Other

Visa Sponsorship
No

Driver's License
(valid in Japan)
Not Required

Interview
Interview Method
Interview in Person

Transportation Fee Paid
No

Working Hours
(required indicated in red)
| | 9- | 10- | 11- | 12- | 13- | 14- | 15- | 16- | 17- | 18- | 19- | 20- | 21- |
| --- | --- | --- | --- | --- | --- | --- | --- | --- | --- | --- | --- | --- | --- |
| Mon | | | | | | | | | | | | | |
| Tue | | | | | | | | | | | | | |
| Wed | | | | | | | | | | | | | |
| Thu | | | | | | | | | | | | | |
| Fri | | | | | | | | | | | | | |
| Sat | | | | | | | | | | | | | |
| Sun | | | | | | | | | | | | | |
Map