Job Details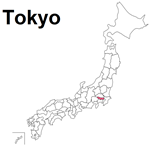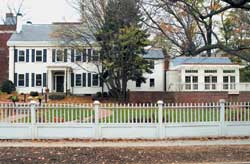 Job No, 1493
Our school, founded by a former NHK
journalist and a former Harvard Scholar in 2009, is one of the
fastest growing English Schools in Japan. Our students are
not only some of the brightest, but highly, highly motivated.
If you are really passionate about working with top Japanese
students and help them achieve their goals, please apply!
Location
Area
Tokyo
Closest Station(s)
Meidaimae
Train Line(s)
Keio Line
Conditions
Language to Teach
English

Contract Type
Part

Salary
3,000~5,000 yen/hour
Transportation Fee
Paid (Partially Paid up to 600 yen/day yen)

Social Insurance
No

Contract Term
1 year or longer
Accommodation
Working Days & Hours
1~4 days a week for the total of 3~15 hours.
Start Date
Probation Period
Training
Yes (paid)

Holiday
Paid Holiday
Class Infomation
Student Age
Children / Preteen(6-12 years old)
Teenagers(10-19 years old)

Job Description
We want bilingual teachers who are passionateabout teaching highly-motivated top Japanese students.Ability to teach grammar in Japanese required.
School info
School Type
ESL School
International School

Year Founded
Number of Teachers
Requirements
Educational Background
Graduated Undergraduate School

Experience
Teaching Certificate
Japanese Ability
Advanced

Visa
Student
Working Holiday
Spouse of Japanese National
Child of Japanese National & Japanese
Permanent Resident
Working

Visa Sponsorship
No

Driver's License
(valid in Japan)
Not Required

Interview
Interview Method
Interview in Person

Transportation Fee Paid
No

Working Hours
(required indicated in red)
| | 9- | 10- | 11- | 12- | 13- | 14- | 15- | 16- | 17- | 18- | 19- | 20- | 21- |
| --- | --- | --- | --- | --- | --- | --- | --- | --- | --- | --- | --- | --- | --- |
| Mon | | | | | | | | | | | | | |
| Tue | | | | | | | | | | | | | |
| Wed | | | | | | | | | | | | | |
| Thu | | | | | | | | | | | | | |
| Fri | | | | | | | | | | | | | |
| Sat | | | | | | | | | | | | | |
| Sun | | | | | | | | | | | | | |
Map