Job Details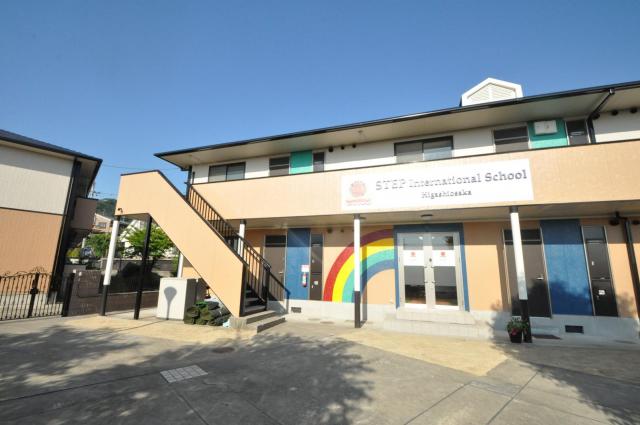 Job No, 1511
We are seeking both full time and part time English instructors to teach children from ages 2 to 12 at our International School in Higashi-Osaka.
Ideal candidates should be enthusiastic, cheerful and friendly teachers who feel comfortable with teaching a wide range of subjects to children as well as take part and create different activities for each class, including dancing, singing and playing with the students.
Working with a bilingual Japanese partner teacher, the candidate will have to deliver class, prepare classes plans and develop the school's curriculum for each class, therefore, preference will be given to candidates who have experience in doing so at least 2 years.
Location
Area
Osaka
Closest Station(s)
Yoshita stn.
Train Line(s)
Kintetsu Keihanna line
Conditions
Language to Teach
English

Contract Type
Full

Salary
230,000 - 270,000 yen/month
Transportation Fee
Paid (Partially Paid up to 15,000 yen/month yen)

Social Insurance
Yes

Contract Term
none
Accommodation
negotiable
Working Days & Hours
[Mon.-Fri.] 9:00-18:00 (1 hour break time included)[Saturday] Must be available for events, substitutions or monthly meeting
Start Date
Probation Period
3 month (200,000 yen/month)
Training
Holiday
Sundays, (holidays, Saturdays)
Paid Holiday
Class Infomation
Student Age
Infants(0-2 years old)
Toddlers(3-5 years old)
Children / Preteen(6-12 years old)

Job Description
Preschool, International school for kindergarten kids, after school for kindergarten kids, after school for elementary school students, Saturday school for kindergarten kids and elementary school students.
School info
School Type
ESL School
International School
Kindergarten

Year Founded
2014
Number of Teachers
Requirements
Educational Background
Graduated Undergraduate School

Experience
More than 2 year/years
Teaching Certificate
Not Required

Japanese Ability
Intermediate

Visa
Student
Spouse of Japanese National
Child of Japanese National & Japanese
Permanent Resident
Working

Visa Sponsorship
Yes

Driver's License
(valid in Japan)
Not Required

Interview
Interview Method
Interview in Person

Transportation Fee Paid
No

Working Hours
(required indicated in red)
| | 9- | 10- | 11- | 12- | 13- | 14- | 15- | 16- | 17- | 18- | 19- | 20- | 21- |
| --- | --- | --- | --- | --- | --- | --- | --- | --- | --- | --- | --- | --- | --- |
| Mon | | | | | | | | | | | | | |
| Tue | | | | | | | | | | | | | |
| Wed | | | | | | | | | | | | | |
| Thu | | | | | | | | | | | | | |
| Fri | | | | | | | | | | | | | |
| Sat | | | | | | | | | | | | | |
| Sun | | | | | | | | | | | | | |
Map