Job Details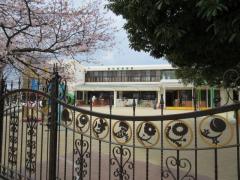 Job No, 1610
English lessons for Toddlers(9 classes).Storytelling in English to 3-5 year old children to improve their English listening skill.

You can borrow an apartment near our office.
There are several apartments where foreigners can move in.
The rent is roughly 25,000 yen to 35,000 yen.
And when you move in, we will support you.
The cost of living can be kept down.
Location
Area
Fukuoka
Closest Station(s)
Takamiya stn
Train Line(s)
Tenjin omuta line
Conditions
Language to Teach
English

Contract Type
Part

Salary
hourly wage is 1600 yen(192,000yen/month)
Transportation Fee
Paid (Partially Paid up to 440yen/day yen)

Social Insurance
Yes

Contract Term
1 year (Renewable)
Accommodation
【N/A】
Working Days & Hours
Working 6 hours a day, working 20 days in a month
Start Date
Negotiable
Probation Period
3-month probation period
Training
Yes (unpaid)

Holiday
Every Saturday and Sunday and National holdays
Paid Holiday
Class Infomation
Student Age
Toddlers(3-5 years old)
Children / Preteen(6-12 years old)

Job Description
English lessons for Toddlers(7 classes).Storytelling in English to 0-5 year old children to improve their English listening skill.
School info
School Type
Other

Year Founded
1978
Number of Teachers
50
Requirements
Educational Background
Graduated Undergraduate School

Experience
Teaching Certificate
Not Required

Japanese Ability
Beginner

Visa
Tourist
Student
Working Holiday
Spouse of Japanese National
Child of Japanese National & Japanese
Permanent Resident
Working
Other

Visa Sponsorship
Yes

Driver's License
(valid in Japan)
Not Required

Interview
Interview Method
Skype Interview

Transportation Fee Paid
No

Working Hours
(required indicated in red)
| | 9- | 10- | 11- | 12- | 13- | 14- | 15- | 16- | 17- | 18- | 19- | 20- | 21- |
| --- | --- | --- | --- | --- | --- | --- | --- | --- | --- | --- | --- | --- | --- |
| Mon | | | | | | | | | | | | | |
| Tue | | | | | | | | | | | | | |
| Wed | | | | | | | | | | | | | |
| Thu | | | | | | | | | | | | | |
| Fri | | | | | | | | | | | | | |
| Sat | | | | | | | | | | | | | |
| Sun | | | | | | | | | | | | | |
Map