Job Details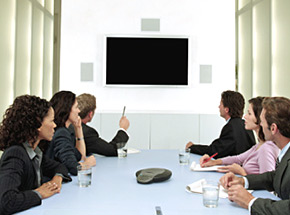 Job No, 1716
We are seeking experienced part-time Business English instructors for our Corporate Service Division.

As our clients demand the highest quality of business English training, interested candidates should be professionals with a focus on developing the English communication skills of their students.

Course schedule may vary based on course arrangements and clients' needs. Normally 60-90 minutes per lesson, 1-3 times a week, and assignments may be scheduled between 7:30 and 21:00, Monday through Saturday.
Our school belongs to the Sano Educational Foundation and is part of Kanda Gaigo Group, which has been in the education business for over 60 years. Our school has a good reputation for having qualified and experienced teachers. Our clients include government ministries, IT companies, electronics manufacturers, trading companies, banks and other business entities mainly located in the central Tokyo area.
Location
Area
Tokyo
Closest Station(s)
Kanda, Otemachi, Awajicho, Ogawamachi
Train Line(s)
JR, Tokyo Metro, Toei Shinjuku Line
Conditions
Language to Teach
English

Contract Type
Part

Salary
3,500 ~ yen / hour (depending on experience)
Transportation Fee
Paid

Social Insurance
No

Contract Term
Accommodation
Working Days & Hours
Start Date
Negotiable
Probation Period
Training
Holiday
Paid Holiday
Class Infomation
Student Age
Adults(20- years old)

Job Description
Business English Instructors for Tokyo, Chiba, Kanagawa, and Saitama.
School info
School Type
ESL School
Coporate Lessons

Year Founded
Number of Teachers
Requirements
Educational Background
Graduated Undergraduate School

Experience
More than 5 year/years
Teaching Certificate
Japanese Ability
Not Required

Visa
Spouse of Japanese National
Child of Japanese National & Japanese
Permanent Resident
Working

Visa Sponsorship
No

Driver's License
(valid in Japan)
Not Required

Interview
Interview Method
Interview in Person

Transportation Fee Paid
No

Working Hours
(required indicated in red)
| | 9- | 10- | 11- | 12- | 13- | 14- | 15- | 16- | 17- | 18- | 19- | 20- | 21- |
| --- | --- | --- | --- | --- | --- | --- | --- | --- | --- | --- | --- | --- | --- |
| Mon | | | | | | | | | | | | | |
| Tue | | | | | | | | | | | | | |
| Wed | | | | | | | | | | | | | |
| Thu | | | | | | | | | | | | | |
| Fri | | | | | | | | | | | | | |
| Sat | | | | | | | | | | | | | |
| Sun | | | | | | | | | | | | | |
Map