Job Details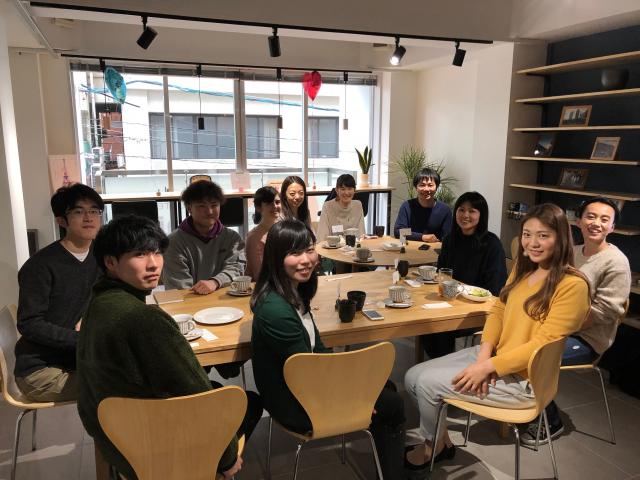 Job No, 1841
We are a place where English learners come to enjoy and practice English in a casual and relaxing setting.

Many Japanese want to develop their English speaking skills but the problem is that not many have the opportunity to study formally due to their busy working schedules. English language schools are usually expensive and students mostly could choose a limited time. With that, EIKAIWA CAFE & SCHOOL can be an option for them.

Learners can come after work with no pressure to do lesson preparations and review, just enter the café-bar welcomed by a hospitable host in a cozy atmosphere and enjoy friendly conversations in English.

This is why we are looking for a part-time "Chat host" who are willing to work.

If you are interested, we'd love to work with you!

YOUR JOB:
The job of a "Chat host" is simple.
1. Welcome customers coming to our school.
2. Escort them to a chat table with a cup of tea, coffee, soft or hard drinks.
3. Introduce yourself (chat host) and have them introduce themselves, as well.
4. If there is something interesting in their self-introductions, Chat Host can expand the conversation with that topic. (e.g. jobs, hobbies, families etc.)
5. If not, Chat Host can suggest topics to talk about. (e.g. current affairs, sports, etc.)
6. When a new customer comes in, Chat Host welcomes and greets the guest and have him/her introduce him/herself to the others.
Location
Area
Hiroshima
Closest Station(s)
Tatemachi station
Train Line(s)
Hiroshima dentetsu line
Conditions
Language to Teach
English

Contract Type
Part

Salary
1,000yen/hour
Transportation Fee
Paid (Partially Paid up to 10,000 yen/month yen)

Social Insurance
No

Contract Term
1 year
Accommodation
None
Working Days & Hours
Tuesday to Saturday 7pm to 10pm, Sunday 3pm to 6pm. From one day a week is available
Start Date
A.S.A.P
Probation Period
None
Training
Holiday
Paid Holiday
Class Infomation
Student Age
Children / Preteen(6-12 years old)
Teenagers(10-19 years old)
Adults(20- years old)

Job Description
Cafe & School, not standard type of language school. All of the class is free conversation.
School info
School Type
ESL School

Year Founded
2018
Number of Teachers
3
Requirements
Educational Background
Graduated High School

Experience
Teaching Certificate
Not Required

Japanese Ability
Not Required

Visa
Student
Working Holiday
Spouse of Japanese National
Child of Japanese National & Japanese
Permanent Resident
Working

Visa Sponsorship
No

Driver's License
(valid in Japan)
Not Required

Interview
Interview Method
Interview in Person

Transportation Fee Paid
No

Working Hours
(required indicated in red)
| | 9- | 10- | 11- | 12- | 13- | 14- | 15- | 16- | 17- | 18- | 19- | 20- | 21- |
| --- | --- | --- | --- | --- | --- | --- | --- | --- | --- | --- | --- | --- | --- |
| Mon | | | | | | | | | | | | | |
| Tue | | | | | | | | | | | | | |
| Wed | | | | | | | | | | | | | |
| Thu | | | | | | | | | | | | | |
| Fri | | | | | | | | | | | | | |
| Sat | | | | | | | | | | | | | |
| Sun | | | | | | | | | | | | | |
Map