Job Details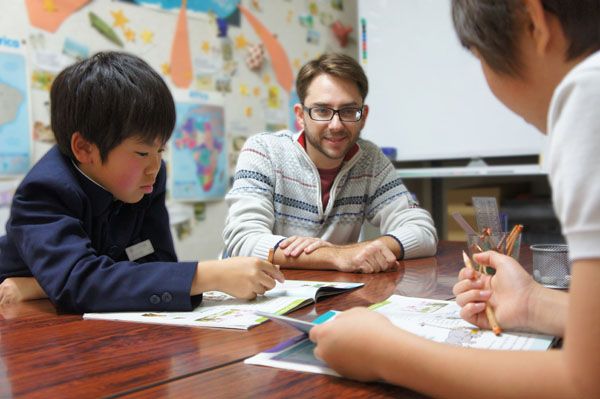 Job No, 1865
Hi, I'm Paul. I'm an ALT in Yamagata, and the principal of Nine Point Nine English School in Yamagata city.

I am going to hire a full time children's English teacher for my school.
I love Tohoku and Yamagata. My school is a community-based place where you can demonstrate your personality.
Over 250 students comes to us. I'm sure the experience working here will be a valuable experience for your career!
Location
Area
Yamagata
Closest Station(s)
Yamagata stn.
Train Line(s)
Oou Honsen line
Conditions
Language to Teach
English

Contract Type
Full

Salary
280,000~300,000 yen/month
Transportation Fee
Social Insurance
No

Contract Term
A yearly contract with extensions available
Accommodation
We will help you find an apartment
Working Days & Hours
Tuesday to Saturday 40 hours/week Teaching time is about 25 hours/week
Start Date
Immediately
Probation Period
Training
Yes (paid)

Holiday
Sunday,Monday,All national holidays
Paid Holiday
Class Infomation
Student Age
Toddlers(3-5 years old)
Children / Preteen(6-12 years old)
Teenagers(10-19 years old)
Adults(20- years old)

Job Description
Children's English teacher
School info
School Type
ESL School

Year Founded
1988
Number of Teachers
3
Requirements
Educational Background
Graduated High School

Experience
Teaching Certificate
Not Required

Japanese Ability
Not Required

Visa
Spouse of Japanese National
Child of Japanese National & Japanese
Permanent Resident
Working

Visa Sponsorship
Yes

Driver's License
(valid in Japan)
Not Required

Interview
Interview Method
Skype Interview

Transportation Fee Paid
No

Working Hours
(required indicated in red)
| | 9- | 10- | 11- | 12- | 13- | 14- | 15- | 16- | 17- | 18- | 19- | 20- | 21- |
| --- | --- | --- | --- | --- | --- | --- | --- | --- | --- | --- | --- | --- | --- |
| Mon | | | | | | | | | | | | | |
| Tue | | | | | | | | | | | | | |
| Wed | | | | | | | | | | | | | |
| Thu | | | | | | | | | | | | | |
| Fri | | | | | | | | | | | | | |
| Sat | | | | | | | | | | | | | |
| Sun | | | | | | | | | | | | | |
Map