Job Details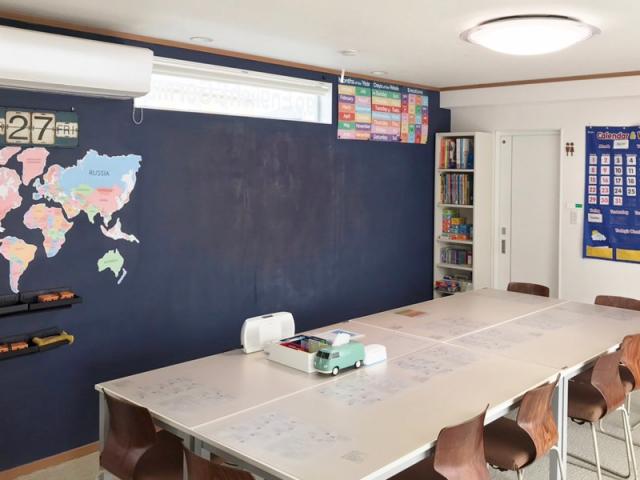 Job No, 1966
Who we are and what we offer you:

We are currently looking for a teacher to fill a full time position to start April 2021

We are a small, privately run but very successful language school located in Konan city.
The school is easily and quickly accessible from the Konan station (Meitetsu Inuyama line) on foot. (Approx. 5 mins)

We are very different from the big chain schools. There is no overtime work, no need to write reports after classes.
Also there is no need to sing or dance when teaching and you do not need to wear a suit or necktie.
You will work 5 hours per day and you will get 5 weeks of paid holiday per year when our school is closed for holidays.
Golden Week in May 1 week, Summer vacation 2 weeks, Winter vacation 2 weeks. Furthermore you will be given additional paid days off which you can take flexibly.

The school is closed on Sundays and Mondays allowing you for two consecutive days off each week.
In February and March we will ask you to come in additionally on a Sunday to give trial lessons (2 times in February and 2 times in March, each time approx. 5 hours)

We teach children as well as adults in classes of max. 8 students. The youngest are 5 years of age but entered our school through a screening test, so they are able to study together with older children.
Our classes are separated by skill level, not age. Each class has regular tests that need to be passed in order to proceed to the next level the following school year.

This job offers you a chance to work long term in a friendly team. We can offer visa sponsorship.
It is also ok with us if you have another part time job apart from this full time position, as long as it does not interfere with our schedule, customers and your work time at our school.
We offer a minimum 1 year contract that will be renewed if both sides agree.

Work hours:
Tues. - Fri. 16:15 to 21:30
Sat. 15:15 to 20:30

Salary:
Min. Salary:\230,000 Max. Salary: \280,000 Salary Term: Monthly Salary

Requirements:
- We are looking for someone able to start April 2021 so early availability is a big criteria next to reliability and passion for teaching.

- Starting April 2021 we will do a 1 month training period depending on your experience (observation and teaching practice).
Furthermore you will be in charge of teaching trial lessons (2 Sundays in February and 2 Sundays in March)

- Language teaching experience such as teaching phonics and grammar is a big plus. More than 3 years of teaching experience would be a big plus.

- Japanese skills equivalent to JLPT N3 or preferably higher are required. Applicants who are able to explain the grammar pages using Japanese will be preferred.

- All certificates you have relating to this position will have a positive effect on the salary we can offer you, so make sure to include copies in your application if you have any.

If you are interested please contact us as soon as possible as we have to make a decision by end of this year.
Location
Area
Aichi
Closest Station(s)
Konan station
Train Line(s)
Meitestu Inuyama line
Conditions
Language to Teach
English
German

Contract Type
Full

Salary
230,000 - 280,000 yen/month
Transportation Fee
Paid (Partially Paid up to 1000 yen/day yen)

Social Insurance
No

Contract Term
1 years
Accommodation
Working Days & Hours
Tues. - Fri. 16:15 to 21:30Sat. 15:15 to 20:30
Start Date
ASAP
Probation Period
2-month probation period (200,000 yen/month)
Training
Holiday
Sunday, Monday
Paid Holiday
Winter vacation 2 weeks / Summer vacation 2 weeks / Golden Week in May 1 week
Class Infomation
Student Age
Toddlers(3-5 years old)
Children / Preteen(6-12 years old)
Teenagers(10-19 years old)
Adults(20- years old)

Job Description
School info
School Type
ESL School
Private

Year Founded
2010
Number of Teachers
2
Requirements
Educational Background
Graduated College

Experience
More than 2 year/years
Teaching Certificate
Japanese Ability
Intermediate

Visa
Student
Working Holiday
Spouse of Japanese National
Child of Japanese National & Japanese
Permanent Resident
Working

Visa Sponsorship
Yes

Driver's License
(valid in Japan)
Not Required

Interview
Interview Method
Skype Interview

Transportation Fee Paid
No

Working Hours
(required indicated in red)
| | 9- | 10- | 11- | 12- | 13- | 14- | 15- | 16- | 17- | 18- | 19- | 20- | 21- |
| --- | --- | --- | --- | --- | --- | --- | --- | --- | --- | --- | --- | --- | --- |
| Mon | | | | | | | | | | | | | |
| Tue | | | | | | | | | | | | | |
| Wed | | | | | | | | | | | | | |
| Thu | | | | | | | | | | | | | |
| Fri | | | | | | | | | | | | | |
| Sat | | | | | | | | | | | | | |
| Sun | | | | | | | | | | | | | |
Map