Job Details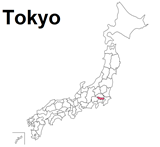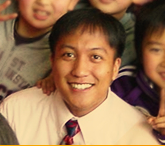 Job No, 1993
English Teachers Wanted to teach in Elementary and Junior High Schools.

This is a chance for you to work in Japanese schools
and be an active part of student's lives in English education.
This is also a fantastic opportunity for you to learn
and experience a part of the Japanese culture not generally available to others.

We are hiring for multiple positions, both part time and full time across the Kanto area.
If you are a fun, passionate person who loves working with children,
please join our Job Talk Event on Saturday, July 6th to learn
how you can become a part of our team.
Location
Area
Tokyo
Closest Station(s)
Higashi Kurume stn
Train Line(s)
Sebu Ikebukuro line
Conditions
Language to Teach
English

Contract Type
Full

Salary
9,000yen a day
Transportation Fee
Social Insurance
No

Contract Term
It depends on the position
Accommodation
Working Days & Hours
8:30 to 16:30
Start Date
Negotiable
Probation Period
3-month probation period
Training
Yes (unpaid)

Holiday
Saturday, Sunday, National Holidays, Summer and Winter Holiday
Paid Holiday
Class Infomation
Student Age
Children / Preteen(6-12 years old)
Teenagers(10-19 years old)

Job Description
Elementary school and junior high school as an assistant language teacher
School info
School Type
ESL School
ALT
Coporate Lessons

Year Founded
21
Number of Teachers
20
Requirements
Educational Background
Graduated Undergraduate School

Experience
Teaching Certificate
Not Required

Japanese Ability
Not Required

Visa
Tourist
Student
Spouse of Japanese National
Child of Japanese National & Japanese
Permanent Resident
Working

Visa Sponsorship
Yes

Driver's License
(valid in Japan)
Not Required

Interview
Interview Method
Skype Interview

Transportation Fee Paid
No

Working Hours
(required indicated in red)
| | 9- | 10- | 11- | 12- | 13- | 14- | 15- | 16- | 17- | 18- | 19- | 20- | 21- |
| --- | --- | --- | --- | --- | --- | --- | --- | --- | --- | --- | --- | --- | --- |
| Mon | | | | | | | | | | | | | |
| Tue | | | | | | | | | | | | | |
| Wed | | | | | | | | | | | | | |
| Thu | | | | | | | | | | | | | |
| Fri | | | | | | | | | | | | | |
| Sat | | | | | | | | | | | | | |
| Sun | | | | | | | | | | | | | |
Map