Job Details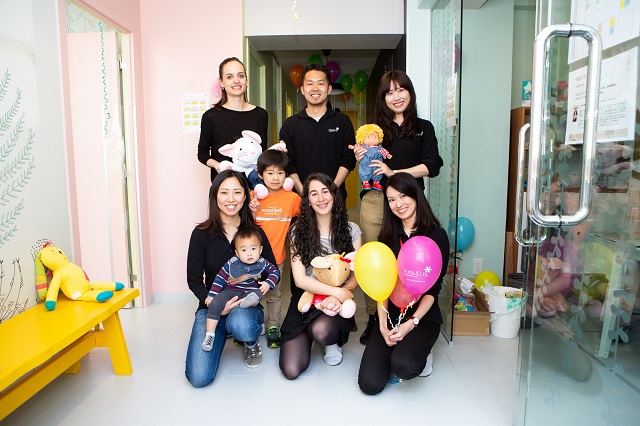 Job No, 2043
Our school is an English school for children from 1 to 18 years old with a unique methodology that takes advantage of the process of the mother tongue acquisition. It is successful in non-native speaking countries mainly in Europe and it currently has 504 schools in 9 different countries.

We officially entered the Japanese market in April 2018 with our first flagship school in Sengawa (Chofu city), followed by the 2nd school in Ebisu (Shibuya Tokyo) from April 2019. Although we have a strong track record in Europe, our brand is new in Japan so you will be able to enjoy the dynamic environment like a start-up and build your career within the company.

We are looking for candidates who like to work in a team environment and who is willing to learn and grow together with the company.

Due to our existing organization structure and number students, we are looking for part-time teachers that could cover about 7 hours of our classes. However, as we aim to grow, we would like this person to join us officially full-time soon.
Location
Area
Tokyo
Closest Station(s)
Ebisu stn.
Train Line(s)
JR Yamanote line
Conditions
Language to Teach
English

Contract Type
Part

Salary
2,500 yen per lesson (1 hour)
Transportation Fee
Paid (Partially Paid up to 1,000 yen yen)

Social Insurance
No

Contract Term
min. 1 year, looking for multiple years
Accommodation
Working Days & Hours
4 lessons on Saturday. Plus 2-3 lessons on one of the weekdays.
Start Date
Negotiable
Probation Period
Training
Yes (paid)

Holiday
Sunday, National holidays
Paid Holiday
Class Infomation
Student Age
Infants(0-2 years old)
Toddlers(3-5 years old)
Children / Preteen(6-12 years old)

Job Description
English extra-curricular activity program designed for each specific age from 1 to 7.
School info
School Type
ESL School

Year Founded
2017
Number of Teachers
4
Requirements
Educational Background
Graduated High School

Experience
Teaching Certificate
Not Required

Japanese Ability
Not Required

Visa
Working Holiday
Spouse of Japanese National
Child of Japanese National & Japanese
Permanent Resident
Working
Other

Visa Sponsorship
Yes

Driver's License
(valid in Japan)
Not Required

Interview
Interview Method
Interview in Person

Transportation Fee Paid
No

Working Hours
(required indicated in red)
| | 9- | 10- | 11- | 12- | 13- | 14- | 15- | 16- | 17- | 18- | 19- | 20- | 21- |
| --- | --- | --- | --- | --- | --- | --- | --- | --- | --- | --- | --- | --- | --- |
| Mon | | | | | | | | | | | | | |
| Tue | | | | | | | | | | | | | |
| Wed | | | | | | | | | | | | | |
| Thu | | | | | | | | | | | | | |
| Fri | | | | | | | | | | | | | |
| Sat | | | | | | | | | | | | | |
| Sun | | | | | | | | | | | | | |
Map