Job Details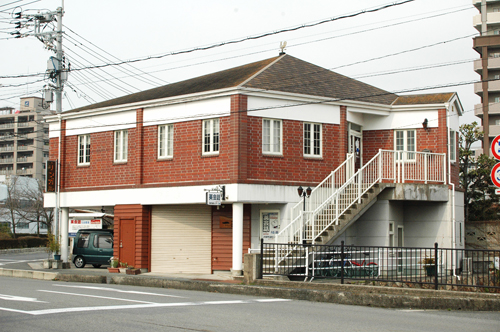 Job No, 2109
We are an English conversation school located in Ube City, aiming to create an English immersion environment for kids and adults. We strive to provide a diverse educational experience for our students which focuses on developing their ability to understand and communicate in English, fostering an identity as a citizen of the world who can use those language skill to connect with people from all corners of our globe. Our current staff is made up of a native English speakers from America, as well as one Japanese co-teacher, and director.

Ube is small city located in the heart of Yamaguchi Prefecture. It is easy to get around, has a low cost of living, and is overall very safe and peaceful. If you are a fan of Japanese culture, but not of big city life, you will find lots to love about Ube, with museums, historical sites, shopping, great cuisine, and lots of amazing natural beauty all around.

Please let us know if you have any questions. We look forward to hearing from you.
Thank you.
Location
Area
Yamaguchi
Closest Station(s)
Ubeshinkawa stn
Train Line(s)
Ube line
Conditions
Language to Teach
English

Contract Type
Full

Salary
250,000 yen/month
Transportation Fee
Social Insurance
No

Contract Term
1 year and more
Accommodation
Working Days & Hours
Monday to Friday 40 hours/week
Start Date
A.S.A.P
Probation Period
3 month probation period (same salary)
Training
Holiday
Saturday, Sunday, National holidays, School holidays(13days/year)
Paid Holiday
5 days in Summer / 8 days in Winter
Class Infomation
Student Age
Toddlers(3-5 years old)
Children / Preteen(6-12 years old)
Teenagers(10-19 years old)
Adults(20- years old)

Job Description
Kindergarten class, Elementary Class, Junior high school class, High school class, Adult class, Online class
School info
School Type
ESL School

Year Founded
1974
Number of Teachers
1
Requirements
Educational Background
Graduated Undergraduate School

Experience
Teaching Certificate
Not Required

Japanese Ability
Not Required

Visa
Spouse of Japanese National
Child of Japanese National & Japanese
Permanent Resident
Working

Visa Sponsorship
Yes

Driver's License
(valid in Japan)
Not Required

Interview
Interview Method
Skype Interview

Transportation Fee Paid
No

Working Hours
(required indicated in red)
| | 9- | 10- | 11- | 12- | 13- | 14- | 15- | 16- | 17- | 18- | 19- | 20- | 21- |
| --- | --- | --- | --- | --- | --- | --- | --- | --- | --- | --- | --- | --- | --- |
| Mon | | | | | | | | | | | | | |
| Tue | | | | | | | | | | | | | |
| Wed | | | | | | | | | | | | | |
| Thu | | | | | | | | | | | | | |
| Fri | | | | | | | | | | | | | |
| Sat | | | | | | | | | | | | | |
| Sun | | | | | | | | | | | | | |
Map