Job Details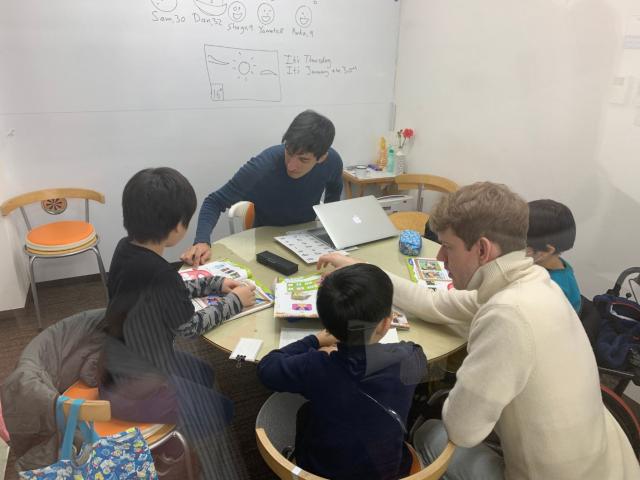 Job No, 2111
Kaica is looking for a new part time English teacher.
Kaica is a small learning academy in Setagaya, offering students the opportunity to study numerous subjects including English, Korean, PC skills and a children's robotics class. We pride ourselves on having a warm, welcoming atmosphere, while also striving for the highest quality in all our teachers and lessons.
We are looking for a native English teacher to take over our Saturday English classes. The students are all adults learning a mix of general and business English, from elementary to advanced.
Applicants must be a native English speaker, and it's okay if they already have a full time Monday to Friday job.
Location
Area
Tokyo
Closest Station(s)
Soshigayaokura
Train Line(s)
Odakyu line
Conditions
Language to Teach
English

Contract Type
Part

Salary
2,500yen~3,000yen /1hour
Transportation Fee
Paid (Partially Paid up to 1,000 yen/day yen)

Social Insurance
No

Contract Term
1 year
Accommodation
Working Days & Hours
Friday to Saturday 8 hours/week
Start Date
Ready to work
Probation Period
Training
Holiday
Paid Holiday
Class Infomation
Student Age
Children / Preteen(6-12 years old)
Teenagers(10-19 years old)
Adults(20- years old)

Job Description
Learning Academy,English Conversation Classroom Lecturer
School info
School Type
ESL School

Year Founded
2000
Number of Teachers
12
Requirements
Educational Background
Graduated High School

Experience
More than 2 year/years
Teaching Certificate
Not Required

Japanese Ability
Beginner

Visa
Working Holiday
Spouse of Japanese National
Child of Japanese National & Japanese
Permanent Resident
Working

Visa Sponsorship
No

Driver's License
(valid in Japan)
Not Required

Interview
Interview Method
Interview in Person

Transportation Fee Paid
No

Working Hours
(required indicated in red)
| | 9- | 10- | 11- | 12- | 13- | 14- | 15- | 16- | 17- | 18- | 19- | 20- | 21- |
| --- | --- | --- | --- | --- | --- | --- | --- | --- | --- | --- | --- | --- | --- |
| Mon | | | | | | | | | | | | | |
| Tue | | | | | | | | | | | | | |
| Wed | | | | | | | | | | | | | |
| Thu | | | | | | | | | | | | | |
| Fri | | | | | | | | | | | | | |
| Sat | | | | | | | | | | | | | |
| Sun | | | | | | | | | | | | | |
Map