Job Details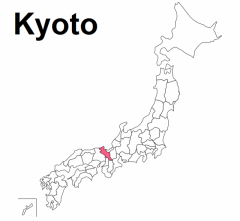 Job No, 2115
Any nationality & University Students are welcome!

If you don't have any experience in teaching English, don't hesitate to try.
Our school has great methods and lessons are always supported by the senior teachers. As long as you love kids, there's nothing to worry about:)

We also create all the materials we use.
If you are good at designing and computer work, our school is the one you're looking for.
Location
Area
Kyoto
Closest Station(s)
Uzumasa Tenjingawa stn. (Subway Tozai line)
Train Line(s)
Tenjingawa stn. (Randen)
Conditions
Language to Teach
English

Contract Type
Part

Salary
1200-2500 yen / hour
Transportation Fee
Paid

Social Insurance
No

Contract Term
1year or more
Accommodation
Working Days & Hours
16:00 - 22:15 Monday - Friday 2-5 days / week 15 - 35 hours / week
Start Date
A.S.A.P. or Negotiable
Probation Period
1-3 week training period (1000 - 1500 yen / hour)
Training
Yes (paid)

Holiday
Saturday, Sunday and National holidays
Paid Holiday
5 days
Class Infomation
Student Age
Toddlers(3-5 years old)
Children / Preteen(6-12 years old)
Teenagers(10-19 years old)
Adults(20- years old)

Job Description
English school
School info
School Type
ESL School

Year Founded
Number of Teachers
Requirements
Educational Background
Graduated High School

Experience
Teaching Certificate
Not Required

Japanese Ability
Beginner

Visa
Student
Working Holiday
Spouse of Japanese National
Child of Japanese National & Japanese
Permanent Resident
Working
Other

Visa Sponsorship
No

Driver's License
(valid in Japan)
Not Required

Interview
Interview Method
Interview in Person

Transportation Fee Paid
No

Working Hours
(required indicated in red)
| | 9- | 10- | 11- | 12- | 13- | 14- | 15- | 16- | 17- | 18- | 19- | 20- | 21- |
| --- | --- | --- | --- | --- | --- | --- | --- | --- | --- | --- | --- | --- | --- |
| Mon | | | | | | | | | | | | | |
| Tue | | | | | | | | | | | | | |
| Wed | | | | | | | | | | | | | |
| Thu | | | | | | | | | | | | | |
| Fri | | | | | | | | | | | | | |
| Sat | | | | | | | | | | | | | |
| Sun | | | | | | | | | | | | | |
Map