Job Details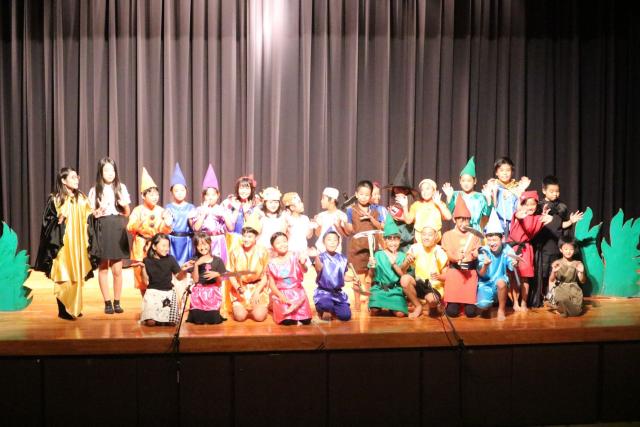 Job No, 2119
We are looking for an enthusiastic English teacher / Educator!

In our school we don't just teach English, through learning English, we provide students opportunities and environments to communicate with others and express themselves.

We have conversation classes and grammar classes but we focus on speaking so we have cultural events and English Play.

In this pandemic, education systems and education itself are forced to change, we want to welcome this change and establish more active ways for students to learn.
If you have any interests, please contact us without hesitation.
We are looking for an openminded and passionate educator to join us!
Location
Area
Okinawa
Closest Station(s)
Tedako Uranishi
Train Line(s)
Yui Rail
Conditions
Language to Teach
English

Contract Type
Full

Salary
200,000 yen/month
Transportation Fee
Paid (Partially Paid up to 10,000 yen/month yen)

Social Insurance
Yes

Contract Term
minimum 1year, longer the better
Accommodation
we will help to find an apartment
Working Days & Hours
Tuesday to Saturday 40hours/week
Start Date
Probation Period
1-month probation/training period
Training
Yes (paid)

Holiday
Sun, Mon
Paid Holiday
We have short holidays in Summer, Winter, Spring
Class Infomation
Student Age
Toddlers(3-5 years old)
Children / Preteen(6-12 years old)
Teenagers(10-19 years old)
Adults(20- years old)

Job Description
English teaching / class planning position.After school program for kindergarten, elementary, junior high and high school students.
School info
School Type
ESL School

Year Founded
1995
Number of Teachers
10
Requirements
Educational Background
Graduated Undergraduate School

Experience
More than 3 year/years
Teaching Certificate
Teaching license

Japanese Ability
Intermediate

Visa
Spouse of Japanese National
Child of Japanese National & Japanese
Permanent Resident
Working

Visa Sponsorship
Yes

Driver's License
(valid in Japan)
Required

Interview
Interview Method
Skype Interview

Transportation Fee Paid
No

Working Hours
(required indicated in red)
| | 9- | 10- | 11- | 12- | 13- | 14- | 15- | 16- | 17- | 18- | 19- | 20- | 21- |
| --- | --- | --- | --- | --- | --- | --- | --- | --- | --- | --- | --- | --- | --- |
| Mon | | | | | | | | | | | | | |
| Tue | | | | | | | | | | | | | |
| Wed | | | | | | | | | | | | | |
| Thu | | | | | | | | | | | | | |
| Fri | | | | | | | | | | | | | |
| Sat | | | | | | | | | | | | | |
| Sun | | | | | | | | | | | | | |
Map