Job Details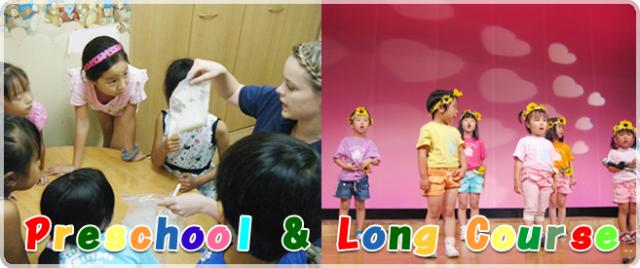 Job No, 219
The school was founded in 2000.
We started as a small English conversation school,
which received praise because we concentrate on what
is best for the children. The children have fun and as a result, they proactively want to speak English and communicate with the teachers as
well as with one another.
Location
Area
Tokyo
Closest Station(s)
Fuchu station
Train Line(s)
Keio line
Conditions
Language to Teach
English

Contract Type
Full

Salary
250,000~ yen/month
Transportation Fee
Paid (Partially Paid up to 10,000 yen/month yen)

Social Insurance
No

Contract Term
1 year
Accommodation
We can help you find an apartment
Working Days & Hours
5 days between Monday and Saturday (40 hours/week)Business hours is from 9:30am till 8:00pm
Start Date
Negotiable
Probation Period
Training
Yes (paid)

Holiday
Sunday and one more day
Paid Holiday
One week summer vacation, 2 week winter vacation
Class Infomation
Student Age
Infants(0-2 years old)
Toddlers(3-5 years old)
Children / Preteen(6-12 years old)
Teenagers(10-19 years old)

Job Description
Infant-High School classes at an English school
School info
School Type
ESL School
International School
Kindergarten

Year Founded
Number of Teachers
50
Requirements
Educational Background
Graduated College

Experience
Teaching Certificate
Not Required

Japanese Ability
Not Required

Visa
Student
Working Holiday
Spouse of Japanese National
Child of Japanese National & Japanese
Permanent Resident
Working

Visa Sponsorship
No

Driver's License
(valid in Japan)
Not Required

Interview
Interview Method
Skype Interview

Transportation Fee Paid
No

Working Hours
(required indicated in red)
| | 9- | 10- | 11- | 12- | 13- | 14- | 15- | 16- | 17- | 18- | 19- | 20- | 21- |
| --- | --- | --- | --- | --- | --- | --- | --- | --- | --- | --- | --- | --- | --- |
| Mon | | | | | | | | | | | | | |
| Tue | | | | | | | | | | | | | |
| Wed | | | | | | | | | | | | | |
| Thu | | | | | | | | | | | | | |
| Fri | | | | | | | | | | | | | |
| Sat | | | | | | | | | | | | | |
| Sun | | | | | | | | | | | | | |
Map