Job Details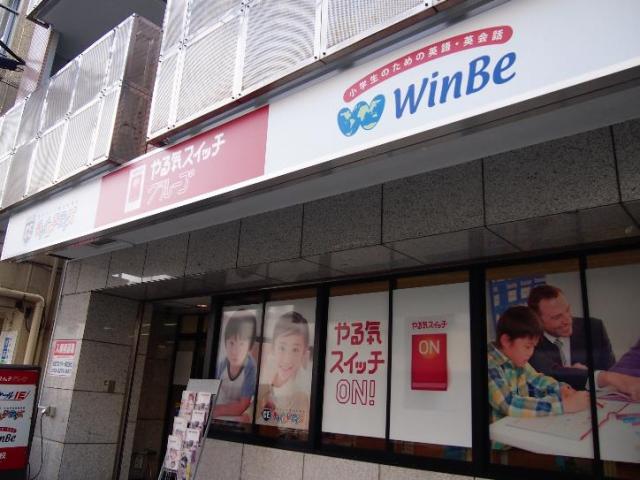 Job No, 2218
We are currently looking for enthusiastic & passionate teachers to join our WinBe school in Tennocho, Yokohama!

WinBe is a time-tested English Conversation School that focuses on providing students with fun and creative lessons that focus on real-life conversational skills. At WinBe, we believe that when students are having fun, they are more engaged; and when instructors are having fun, they provide the best possible lessons!

Rather than a goal in and of itself, our teachers at WinBe see English fluency as a valuable tool with which our students can excel in life and achieve any goal they set their minds to. With this concept in mind, our lessons our goal-driven and custom tailored to students' individual needs; nurturing children's confidence and motivation by assisting them in the achievement of these goals.

Teachers can expect to work with children primarily between the ages of 3 and 20, in classes of up to 6 students each. 
Location
Area
Kanagawa
Closest Station(s)
Tennocho station
Train Line(s)
Sotetsu line
Conditions
Language to Teach
English

Contract Type
Part

Salary
1,400 yen/1hour
Transportation Fee
No

Social Insurance
No

Contract Term
Accommodation
Working Days & Hours
Wednesday:2pm-8pm Saturday:10am-5pm (with a 60 minute break)
Start Date
A.S.A.P.
Probation Period
1-month probation period1,200yen/1hour
Training
Yes (paid)

Holiday
Sunday,Monday
Paid Holiday
vacation:8days in Summer / 10 days in Winter
Class Infomation
Student Age
Toddlers(3-5 years old)
Children / Preteen(6-12 years old)
Teenagers(10-19 years old)
Adults(20- years old)

Job Description
School info
School Type
ESL School

Year Founded
2003
Number of Teachers
4
Requirements
Educational Background
Graduated College

Experience
Teaching Certificate
Not Required

Japanese Ability
Not Required

Visa
Spouse of Japanese National
Permanent Resident

Visa Sponsorship
No

Driver's License
(valid in Japan)
Not Required

Interview
Interview Method
Interview in Person

Transportation Fee Paid
No

Working Hours
(required indicated in red)
| | 9- | 10- | 11- | 12- | 13- | 14- | 15- | 16- | 17- | 18- | 19- | 20- | 21- |
| --- | --- | --- | --- | --- | --- | --- | --- | --- | --- | --- | --- | --- | --- |
| Mon | | | | | | | | | | | | | |
| Tue | | | | | | | | | | | | | |
| Wed | | | | | | | | | | | | | |
| Thu | | | | | | | | | | | | | |
| Fri | | | | | | | | | | | | | |
| Sat | | | | | | | | | | | | | |
| Sun | | | | | | | | | | | | | |
Map