Job Details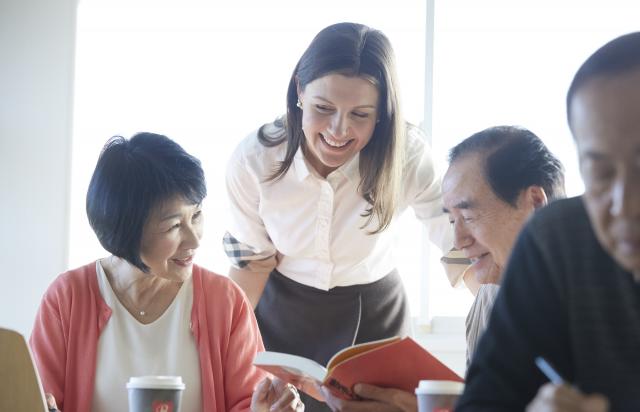 Job No, 2277
English conversation classes at a community center near Futako-Tamagawa station.
The students are housewives and retired persons.
Number of students : 6 - 8 students.
Tuesday class : Intermediate level
Wednesday class : Basic level
A new teacher is wanted because the present teacher will go back home in May.
Location
Area
Tokyo
Closest Station(s)
Futako-Tamagawa station
Train Line(s)
Tokyu Den'en Toshi line, Tokyu Oimachi line
Conditions
Language to Teach
English

Contract Type
Part

Salary
3,000 yen per hour including transportation fee
Transportation Fee
No

Social Insurance
No

Contract Term
1 year
Accommodation
None
Working Days & Hours
Every Tuesday : 11:15am - 12:45pm (90 minutes) Every Wednesday : 10:00am - 11:30am (90 minutes)
Start Date
A.S.A.P.
Probation Period
Training
Holiday
Paid Holiday
Class Infomation
Student Age
Adults(20- years old)

Job Description
English Conversation classes for housewives.
School info
School Type
ESL School
Coporate Lessons

Year Founded
1987
Number of Teachers
42
Requirements
Educational Background
Graduated High School

Experience
More than 1 year/years
Teaching Certificate
Not Required

Japanese Ability
Not Required

Visa
Student
Working Holiday
Spouse of Japanese National
Child of Japanese National & Japanese
Permanent Resident
Working

Visa Sponsorship
No

Driver's License
(valid in Japan)
Not Required

Interview
Interview Method
Interview in Person

Transportation Fee Paid
No

Working Hours
(required indicated in red)
| | 9- | 10- | 11- | 12- | 13- | 14- | 15- | 16- | 17- | 18- | 19- | 20- | 21- |
| --- | --- | --- | --- | --- | --- | --- | --- | --- | --- | --- | --- | --- | --- |
| Mon | | | | | | | | | | | | | |
| Tue | | | | | | | | | | | | | |
| Wed | | | | | | | | | | | | | |
| Thu | | | | | | | | | | | | | |
| Fri | | | | | | | | | | | | | |
| Sat | | | | | | | | | | | | | |
| Sun | | | | | | | | | | | | | |
Map