Job Details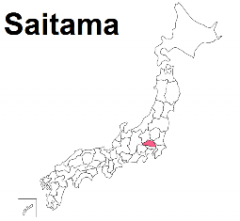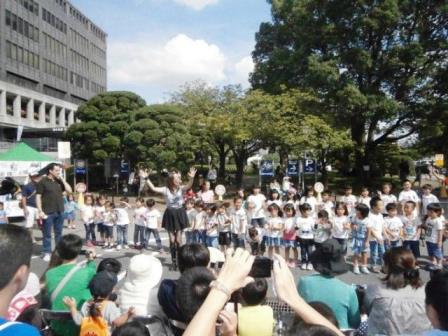 Job No, 2282
We are 20 minutes from Shinjuku Station on the Saikyo Line, the heart of Tokyo.
At our school we have a unique and specific style that integrates modern language teaching, child-development and ICC (International Cultural Communications.)
This is all achieved while having fun and providing a happy, friendly atmosphere.
We have fun because modern childhood education should be fun. Teachers sing, dance and play with the children within the parameters of true educational environment.
We are looking forward to hearing from you.
Location
Area
Saitama
Closest Station(s)
Toda stn. Todakouen stn.
Train Line(s)
Saikyo line
Conditions
Language to Teach
English

Contract Type
Part

Salary
10,000 yen/day
Transportation Fee
No

Social Insurance
No

Contract Term
1 year
Accommodation
Working Days & Hours
Saturday 10:00a.m~
Start Date
Negotiable
Probation Period
1-month probation period(2000yen/hour)
Training
Yes (paid)

Holiday
Paid Holiday
Class Infomation
Student Age
Children / Preteen(6-12 years old)

Job Description
*3or4 "teaching hours (45-60 min) "a day *the majority of students you will be teaching will range from kindergarten to Junior High school *maximum of 6 students a class with the occasional exception of make-up students .
School info
School Type
ESL School

Year Founded
2003
Number of Teachers
5
Requirements
Educational Background
Graduated Undergraduate School

Experience
More than 1 year/years
Teaching Certificate
Not Required

Japanese Ability
Not Required

Visa
Student
Working Holiday
Spouse of Japanese National
Child of Japanese National & Japanese
Permanent Resident
Working

Visa Sponsorship
No

Driver's License
(valid in Japan)
Not Required

Interview
Interview Method
Interview in Person

Transportation Fee Paid
No

Working Hours
(required indicated in red)
| | 9- | 10- | 11- | 12- | 13- | 14- | 15- | 16- | 17- | 18- | 19- | 20- | 21- |
| --- | --- | --- | --- | --- | --- | --- | --- | --- | --- | --- | --- | --- | --- |
| Mon | | | | | | | | | | | | | |
| Tue | | | | | | | | | | | | | |
| Wed | | | | | | | | | | | | | |
| Thu | | | | | | | | | | | | | |
| Fri | | | | | | | | | | | | | |
| Sat | | | | | | | | | | | | | |
| Sun | | | | | | | | | | | | | |
Map