Job Details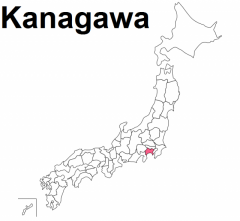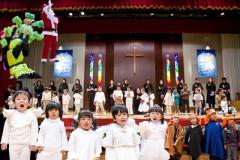 Job No, 2297
Very energetic classes. Teachers teach through songs and simple dances.
If you enjoy singing, dancing and having fun with kids this is perfect for you.
All materials are provided by the school. Teachers will need to memorize songs and grammar goals that are put into each song. Students typically stay with us for several years and are well behaved.
Location
Area
Kanagawa
Closest Station(s)
Tsurumi
Train Line(s)
Keihin Tohoku Line
Conditions
Language to Teach
English

Contract Type
Full

Salary
250,000 yen/month
Transportation Fee
Paid (Partially Paid up to 15,000 yen/month yen)

Social Insurance
No

Contract Term
2 years
Accommodation
None
Working Days & Hours
Tuesday to Saturday 43 hours/week
Start Date
ASAP
Probation Period
3 month probation
Training
Yes (paid)

Holiday
Sunday, Monday
Paid Holiday
Class Infomation
Student Age
Infants(0-2 years old)
Toddlers(3-5 years old)
Children / Preteen(6-12 years old)
Teenagers(10-19 years old)

Job Description
International Pre-school and after school programs. Teach with provided materials and songs.
School info
School Type
ESL School

Year Founded
1991
Number of Teachers
11
Requirements
Educational Background
Graduated Undergraduate School

Experience
More than 1 year/years
Teaching Certificate
Not Required

Japanese Ability
Beginner

Visa
Spouse of Japanese National
Child of Japanese National & Japanese
Permanent Resident
Working

Visa Sponsorship
Yes

Driver's License
(valid in Japan)
Not Required

Interview
Interview Method
Transportation Fee Paid
No

Working Hours
(required indicated in red)
| | 9- | 10- | 11- | 12- | 13- | 14- | 15- | 16- | 17- | 18- | 19- | 20- | 21- |
| --- | --- | --- | --- | --- | --- | --- | --- | --- | --- | --- | --- | --- | --- |
| Mon | | | | | | | | | | | | | |
| Tue | | | | | | | | | | | | | |
| Wed | | | | | | | | | | | | | |
| Thu | | | | | | | | | | | | | |
| Fri | | | | | | | | | | | | | |
| Sat | | | | | | | | | | | | | |
| Sun | | | | | | | | | | | | | |
Map