Job Details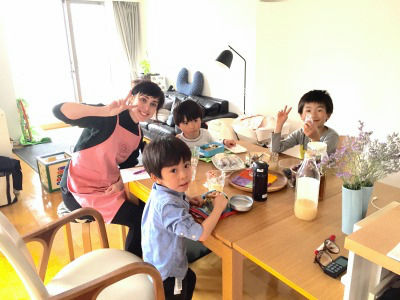 Job No, 2316
We are looking for English-speaking babysitters / nannies and home tutors for our clients in Tokyo, Saitama, Chiba and Kanagawa area.
To take care and play with children ages between 0-12 years old. We will assign you based on your experience, availability and nearest station. We offer mostly long-term regular assignments. Nearly full-time based positions are also available.

You may take a flexible position for which you can work minimum 3 hours per week.
Location
Area
Tokyo
Closest Station(s)
Omotesando Station
Train Line(s)
Metro Hanzoumon/Ginza/Chiyoda Line
Conditions
Language to Teach
English

Contract Type
Part

Salary
1,560〜1,800 yen per hour
Transportation Fee
Paid (Partially Paid up to 1750 yen)

Social Insurance
No

Contract Term
Accommodation
Working Days & Hours
Every Friday 13:00-16:00 and/or biweekly Saturday 11:30-14:30
Start Date
Probation Period
Training
Yes (unpaid)

Holiday
Paid Holiday
Class Infomation
Student Age
Infants(0-2 years old)
Toddlers(3-5 years old)
Children / Preteen(6-12 years old)

Job Description
-On Fridays: Take care and tutor 6 years old girl at her house ~ pick up 2 years old boy from his international school ~ take care and tutor both children-On Saturdays: Take care and teach English 3 years old boy and 2 years old girl at their house
School info
School Type
Year Founded
Number of Teachers
Requirements
Educational Background
Graduated High School

Experience
Teaching Certificate
Japanese Ability
Beginner

Visa
Student
Working Holiday
Spouse of Japanese National
Child of Japanese National & Japanese
Permanent Resident
Working
Other

Visa Sponsorship
No

Driver's License
(valid in Japan)
Not Required

Interview
Interview Method
Phone Interview

Transportation Fee Paid
No

Working Hours
(required indicated in red)
| | 9- | 10- | 11- | 12- | 13- | 14- | 15- | 16- | 17- | 18- | 19- | 20- | 21- |
| --- | --- | --- | --- | --- | --- | --- | --- | --- | --- | --- | --- | --- | --- |
| Mon | | | | | | | | | | | | | |
| Tue | | | | | | | | | | | | | |
| Wed | | | | | | | | | | | | | |
| Thu | | | | | | | | | | | | | |
| Fri | | | | | | | | | | | | | |
| Sat | | | | | | | | | | | | | |
| Sun | | | | | | | | | | | | | |
Map