Job Details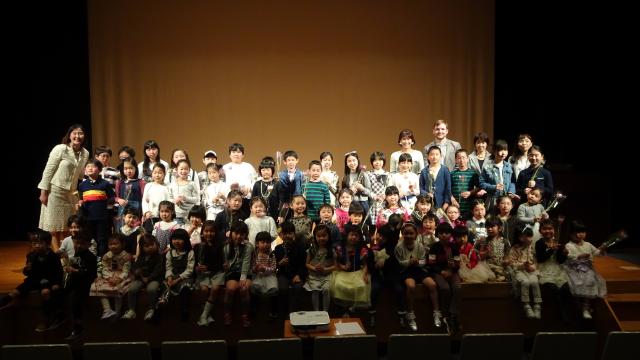 Job No, 2356
AER English Academy is a community-based, at-home English school for children in Suginami Ward, Tokyo.

We are looking for a teacher to join our team in Suginami Ward, Tokyo.
You will learn lesson preparation, knowledge necessary for teaching, textbook (teaching material) research and know-how little by little, and eventually you will be in charge of a class.
Your past teaching experience, free thinking, and original ideas are all welcome!
Once you get used to the job, you will be able to be involved in global education by providing not only English classes but also all kinds of opportunities and chances to learn English, such as managing students, dealing with parents, updating the website, creating flyers, planning and managing seasonal events in the classroom, or international exchange events, arranging study abroad, and more! We are also actively engaged in a wide range of other activities.
We are looking for a person who is willing to work on a wide variety of tasks, so this is an environment where you can gain a lot of experience if you want to own your own classroom in the future or learn the know-how of classroom management.

◆Moms raising children are also welcome! Shortened working hours are also available.
Location
Area
Tokyo
Closest Station(s)
Higashi-Koenji stn.
Train Line(s)
Marunouchi-line(Subway)
Conditions
Language to Teach
English

Contract Type
Part

Salary
2000-3500yen/hour ※ Salary increase based on ability and performance
Transportation Fee
Paid (Partially Paid up to 20,000yen/month yen)

Social Insurance
No

Contract Term
No expiry date
Accommodation
Working Days & Hours
Tuesday to Friday 4~5hours/day ※day and time Negotiable
Start Date
A.S.A.P.
Probation Period
3-month probation period(1600yen/hour)
Training
Yes (paid)

Holiday
Saturday, Sunday, Holiday
Paid Holiday
According to our school calendar ex) 10days in Summer, 14days in winter
Class Infomation
Student Age
Toddlers(3-5 years old)
Children / Preteen(6-12 years old)
Teenagers(10-19 years old)

Job Description
After School Programs ※Student age:5 to 13
School info
School Type
ESL School

Year Founded
2013
Number of Teachers
1
Requirements
Educational Background
Graduated High School

Experience
More than 2 year/years
Teaching Certificate
Not Required

Japanese Ability
Not Required

Visa
Working Holiday
Spouse of Japanese National
Child of Japanese National & Japanese
Permanent Resident
Working

Visa Sponsorship
Yes

Driver's License
(valid in Japan)
Not Required

Interview
Interview Method
Interview in Person

Transportation Fee Paid
No

Working Hours
(required indicated in red)
| | 9- | 10- | 11- | 12- | 13- | 14- | 15- | 16- | 17- | 18- | 19- | 20- | 21- |
| --- | --- | --- | --- | --- | --- | --- | --- | --- | --- | --- | --- | --- | --- |
| Mon | | | | | | | | | | | | | |
| Tue | | | | | | | | | | | | | |
| Wed | | | | | | | | | | | | | |
| Thu | | | | | | | | | | | | | |
| Fri | | | | | | | | | | | | | |
| Sat | | | | | | | | | | | | | |
| Sun | | | | | | | | | | | | | |
Map