Job Details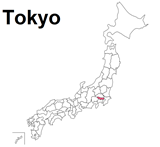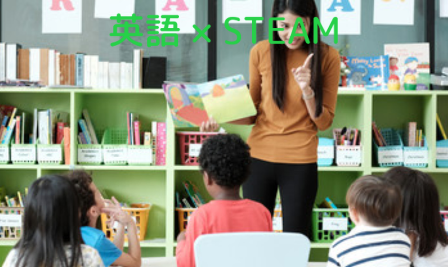 Job No, 2359
Our school is a nursery center dedicating to provide education and childcare services where the core elements of "global education" and "science and design thinking (STEAM) education" are combined in our teaching approach.We looking forward to working with you!
We are teaching through STEAM education, located in Nihombashi, Chuo-ku.

Please take time to read more information about the requirements and the job description.

Requirements:
1. Genuinely loves kids.
2. Has experience working/teaching kids.
3. Has a 2 year or 4 year degree from an accredited university.
4. Planning on a career in teaching.
5. Must currently in or near Tokyo.
6. Who is positive, easy going, flexible but also motivated to work hard and be the best they can be as a teacher.
7. Has a creative mind, with interests in drawing, music, dance, writing and sports.

☆Work Type☆
Part Time Chuo-ku, Tokyo
Japanese: None
Mondays - Fridays 14:00-18:00 part Time.


☆ Job Description☆
1. Afternoon childcare. Dedicated to supporting children.
 Assist with toilet training!!!(0-3year old)

2. I have a real interest in the growth of children in the process of school.
4. Participate in planning and executing seasonal events such as Halloween and Christmas parties.
5. Preparation of equipment necessary for the curriculum.
6. Take pictures of the children needed for daily reports.
7. The trial period is 1 month, and the price is 1100 yen per hour.
8. A person who can work for a long period of at least one year or so.


Has worked for Children (ex: babysitting, nursing...): ¥1.100 〜

Has teaching experience: ¥1.200 〜


I hope hearing from you soon!
Location
Area
Tokyo
Closest Station(s)
Suitengumae sth,ningyouchou sth,Hamatyou sth
Train Line(s)
Hanzo-mon line,Hibiya line,Shinzyuku line
Conditions
Language to Teach
English

Contract Type
Part

Salary
1,200 yen
Transportation Fee
Paid (Partially Paid up to 500 yen yen)

Social Insurance
No

Contract Term
1year
Accommodation
nothing
Working Days & Hours
Monday to Friday PM14:00~18:00
Start Date
Consult at interview
Probation Period
1month probation period(1100yen/hour)
Training
Yes (paid)

Holiday
Saturday,sunday,Holiday
Paid Holiday
6 month later
Class Infomation
Student Age
Infants(0-2 years old)

Job Description
We are teaching through STEAM education, located in Nihombashi, Chuo-ku. Please take time to read more information about the requirements and the job description.
School info
School Type
International School

Year Founded
2019
Number of Teachers
6
Requirements
Educational Background
Graduated College

Experience
More than 1 year/years
Teaching Certificate
Teaching license

Japanese Ability
Beginner

Visa
Spouse of Japanese National
Child of Japanese National & Japanese
Permanent Resident
Working

Visa Sponsorship
No

Driver's License
(valid in Japan)
Not Required

Interview
Interview Method
Interview in Person

Transportation Fee Paid
No

Working Hours
(required indicated in red)
| | 9- | 10- | 11- | 12- | 13- | 14- | 15- | 16- | 17- | 18- | 19- | 20- | 21- |
| --- | --- | --- | --- | --- | --- | --- | --- | --- | --- | --- | --- | --- | --- |
| Mon | | | | | | | | | | | | | |
| Tue | | | | | | | | | | | | | |
| Wed | | | | | | | | | | | | | |
| Thu | | | | | | | | | | | | | |
| Fri | | | | | | | | | | | | | |
| Sat | | | | | | | | | | | | | |
| Sun | | | | | | | | | | | | | |
Map