Job Details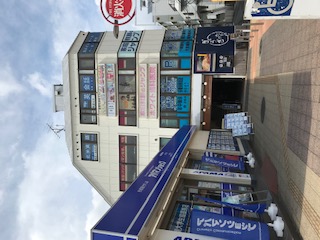 Job No, 2378
We are a small English conversation school that has been running since 1987 in Nishi-Chiba. We are looking for a teacher who is passionate and enjoys working with children. We teach English to a wide age group of students (4yrs old~70yrs old) with different goals for their English ability. We are looking for a teacher that is willing to be flexible and grow along with their students and our team. Moreover, we are looking for a teacher that desires to be part of our team for more than 2 years and we offer annual renewal contracts for teachers that desire to stay longer. Our school is located 1 min from Nishi-Chiba station and offer Sundays, Mondays, and National Holidays off. Classes are taught from the afternoon to the evening with no more than 4 students per class. Due to the class sizes and some long-term students, teachers here can see the progress of students clearly and tend to feel more invested in students' development.

Desired Attributes:

Flexible teaching styles
Dependable/punctual/good time management skills
Good communication skills and enjoys talking with others
Able to motivate students to use English
Enjoys teaching children
Comfortable using a computer and online materials


Requirements:

Native English speaker
Has earned a bachelor's degree or higher
Has earned a TESOL or TEFL certificate
Currently lives in Japan
More than 1 year teaching experience
We look forward to hearing from you. We are excited to welcome a new teacher into our team!
Location
Area
Chiba
Closest Station(s)
Nishichiba stn.
Train Line(s)
Sobu line
Conditions
Language to Teach
English

Contract Type
Full

Salary
290,000 yen/month
Transportation Fee
Paid (Partially Paid up to 10,000 yen/month yen)

Social Insurance
No

Contract Term
1 year
Accommodation
Furnished Apartment, Rent about 55,000~60,000yen
Working Days & Hours
Tuesday to Saturday 40 hours/week
Start Date
Ideally March 1st but the starting date is flexible.
Probation Period
5-days training (8,000yen/day included transportation)
Training
Yes (paid)

Holiday
Monday, Sunday
Paid Holiday
8 days in Summer / 12 days in Winter / 9 days in other time
Class Infomation
Student Age
Infants(0-2 years old)
Toddlers(3-5 years old)
Children / Preteen(6-12 years old)
Teenagers(10-19 years old)
Adults(20- years old)

Job Description
A Language school, teaching toddlers, school children, teens, and adults.
School info
School Type
ESL School

Year Founded
1987
Number of Teachers
1
Requirements
Educational Background
Graduated Undergraduate School

Experience
More than 1 year/years
Teaching Certificate
TESOL

Japanese Ability
Not Required

Visa
Spouse of Japanese National
Permanent Resident
Working

Visa Sponsorship
Yes

Driver's License
(valid in Japan)
Not Required

Interview
Interview Method
Interview in Person

Transportation Fee Paid
No

Working Hours
(required indicated in red)
| | 9- | 10- | 11- | 12- | 13- | 14- | 15- | 16- | 17- | 18- | 19- | 20- | 21- |
| --- | --- | --- | --- | --- | --- | --- | --- | --- | --- | --- | --- | --- | --- |
| Mon | | | | | | | | | | | | | |
| Tue | | | | | | | | | | | | | |
| Wed | | | | | | | | | | | | | |
| Thu | | | | | | | | | | | | | |
| Fri | | | | | | | | | | | | | |
| Sat | | | | | | | | | | | | | |
| Sun | | | | | | | | | | | | | |
Map