Job Details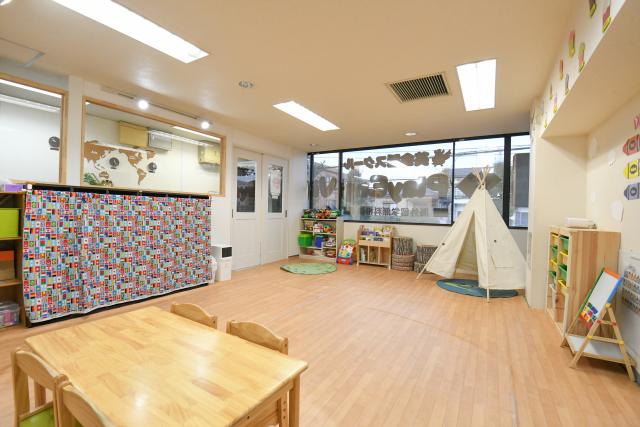 Job No, 2400
Our school is a small school located in Hamura city, east of Tokyo very close to Hamura station (about 5 minutes walking) in Hamura city.
( it takes about 1 and half of hours from Shinjuku station)

Our school is very family oriented atmosphere. We have three classrooms, and each classroom has a capacity of up to six students (with current precautions taken during corona virus). We teach English, mostly focusing on English conversation and phonics. We also teach preparation for English examinations such as Eiken and TOEFL. The students' ages range from preschool to 15th grade at this point.
We also would like to offer a class for preparation for students wanting to enter language schools, college or universities overseas. Our staff is very team-oriented and friendly and takes a keen interest in finding ways to grow together.
Location
Area
Tokyo
Closest Station(s)
Hamra Stn. JR Ome
Train Line(s)
JR Ome
Conditions
Language to Teach
English

Contract Type
Full

Salary
230,000 to 280,000 yen depend on experience and performance
Transportation Fee
Paid (Partially Paid up to actual cost up to 20,000 yen yen)

Social Insurance
Yes

Contract Term
more than 1 year ※depends on skill and performance
Accommodation
none
Working Days & Hours
Monday to Friday 13:00 to 20:00 depend on class schedule Saturday 10:00am to 16:00pm depend on class schedule Preschool on Wednesday and Thursday from 9:45 to 16:30 After school class on Friday from 15:00 to18:00 -Trial period (1 to 2 months) depends
Start Date
A.S.A.P
Probation Period
2-month probation period ( 200,000 yen/month)
Training
Yes (paid)

Holiday
Sunday, Notional holiday
Paid Holiday
Class Infomation
Student Age
Infants(0-2 years old)
Toddlers(3-5 years old)
Children / Preteen(6-12 years old)
Teenagers(10-19 years old)
Adults(20- years old)

Job Description
Teaching English conversation and phonics for Kids class and Teaching English conversation and Grammatical skills for adult age over 16 with a designated textbook and syllabus. Teaching Saturday school and After school for Kids (age between 1st to 6th gra
School info
School Type
ESL School

Year Founded
2020
Number of Teachers
2
Requirements
Educational Background
Graduated College

Experience
More than 1 year/years
Teaching Certificate
TEFL

Japanese Ability
Not Required

Visa
Spouse of Japanese National
Child of Japanese National & Japanese
Permanent Resident

Visa Sponsorship
Yes

Driver's License
(valid in Japan)
Not Required

Interview
Interview Method
Interview in Person

Transportation Fee Paid
No

Working Hours
(required indicated in red)
| | 9- | 10- | 11- | 12- | 13- | 14- | 15- | 16- | 17- | 18- | 19- | 20- | 21- |
| --- | --- | --- | --- | --- | --- | --- | --- | --- | --- | --- | --- | --- | --- |
| Mon | | | | | | | | | | | | | |
| Tue | | | | | | | | | | | | | |
| Wed | | | | | | | | | | | | | |
| Thu | | | | | | | | | | | | | |
| Fri | | | | | | | | | | | | | |
| Sat | | | | | | | | | | | | | |
| Sun | | | | | | | | | | | | | |
Map