Job Details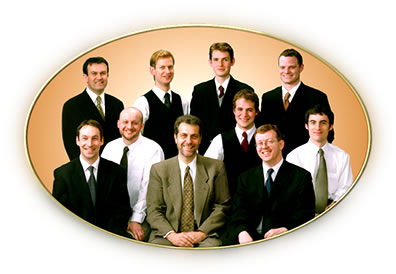 Job No, 342
We are looking for experienced teachers.
Young learners to adult. British School with traditional decor and homely atmosphere.
Family-run business for over twenty-five years. Native speakers of British English with a good knowledge of life in the UK essential.
Details of qualifications and visa status required. Only CVs with photo will be considered.
Full-time position Monday to Friday.
Location
Area
Tokyo
Closest Station(s)
Omori stn. Den-en-chofu station
Train Line(s)
JR Keihin-Tohoku line Tokyu-Toyoko line
Conditions
Language to Teach
English

Contract Type
Full

Salary
250,000yen~ /month 2800yen per 55-minute lesson
Transportation Fee
Social Insurance
No

Contract Term
6months(Renewable)
Accommodation
N/A
Working Days & Hours
Monday to Friday 20-30 lessons/week
Start Date
Negotiable
Probation Period
3-month probation period (same conditions as above)
Training
Yes (paid)

Holiday
Saturday, Sunday
Paid Holiday
As required by law
Class Infomation
Student Age
Toddlers(3-5 years old)
Children / Preteen(6-12 years old)
Teenagers(10-19 years old)
Adults(20- years old)

Job Description
We are a British English school. We teach mainly private students who have a genuine interest in the UK. The students are motivated and extremely pleasant to teach. We are looking for a teacher who can teach beginner level to advanced level and can also t
School info
School Type
ESL School

Year Founded
1986
Number of Teachers
13
Requirements
Educational Background
Graduated Undergraduate School

Experience
More than 1 year/years
Teaching Certificate
Japanese Ability
Beginner

Visa
Spouse of Japanese National
Permanent Resident
Working

Visa Sponsorship
No

Driver's License
(valid in Japan)
Not Required

Interview
Interview Method
Skype Interview

Transportation Fee Paid
No

Working Hours
(required indicated in red)
| | 9- | 10- | 11- | 12- | 13- | 14- | 15- | 16- | 17- | 18- | 19- | 20- | 21- |
| --- | --- | --- | --- | --- | --- | --- | --- | --- | --- | --- | --- | --- | --- |
| Mon | | | | | | | | | | | | | |
| Tue | | | | | | | | | | | | | |
| Wed | | | | | | | | | | | | | |
| Thu | | | | | | | | | | | | | |
| Fri | | | | | | | | | | | | | |
| Sat | | | | | | | | | | | | | |
| Sun | | | | | | | | | | | | | |
Map