Job Details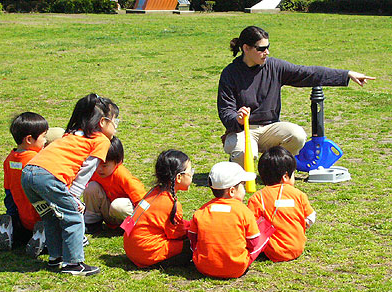 Job No, 471
At our school, we completely immerse children in English so that they may become bilingual. We go beyond "learning," and spend every day shooting for a "higher level of bilingual proficiency" to allow students to become proficient at English and excel in a more international world.
Our school is located near Bay Quarter in Yokohama which is convenient for shopping or grabbing a delicious meal after work. Or, simply enjoying the Minato-Mirai skyline at night. The school is about a 6 minute walk from Yokohama station which allows for easy commuting throughout Kanagawa and Tokyo.
Our school has a friendly, relaxed, and fun-loving vibe that we are confident you will enjoy working at.
We look forward to meeting you!
Location
Area
Kanagawa
Closest Station(s)
Yokohama Station
Train Line(s)
JR Negishi Line, Tokaido Line, Yokosuka Line, Toyoko Line, Stets Line, Minato-Mirai Line, Keikyu Line,
Conditions
Language to Teach
English

Contract Type
Full

Salary
230,000yen- /month
Transportation Fee
Paid

Social Insurance
No

Contract Term
1 year~
Accommodation
Working Days & Hours
Monday to Saturday 40 hours/week
Start Date
Negotiable
Probation Period
1 month
Training
Yes (paid)

Holiday
Sunday
Paid Holiday
Class Infomation
Student Age
Infants(0-2 years old)
Toddlers(3-5 years old)
Children / Preteen(6-12 years old)
Teenagers(10-19 years old)

Job Description
KinderGarten, Preschool, Afterschool, Babyclass
School info
School Type
ESL School
International School
Kindergarten

Year Founded
1998
Number of Teachers
5
Requirements
Educational Background
Graduated College

Experience
More than 1 year/years
Teaching Certificate
Not Required

Japanese Ability
Not Required

Visa
Spouse of Japanese National
Child of Japanese National & Japanese
Permanent Resident
Working

Visa Sponsorship
Yes

Driver's License
(valid in Japan)
Not Required

Interview
Interview Method
Interview in Person

Transportation Fee Paid
No

Working Hours
(required indicated in red)
| | 9- | 10- | 11- | 12- | 13- | 14- | 15- | 16- | 17- | 18- | 19- | 20- | 21- |
| --- | --- | --- | --- | --- | --- | --- | --- | --- | --- | --- | --- | --- | --- |
| Mon | | | | | | | | | | | | | |
| Tue | | | | | | | | | | | | | |
| Wed | | | | | | | | | | | | | |
| Thu | | | | | | | | | | | | | |
| Fri | | | | | | | | | | | | | |
| Sat | | | | | | | | | | | | | |
| Sun | | | | | | | | | | | | | |
Map