Job Details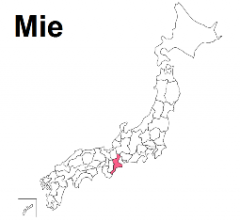 Job No, 876
Big Apple is an English language school located in Hinaga, Yokkaichi, Mie. Yokkaichi city is a little bit of countryside compared to big cities like Osaka, but it is a convenient area. The city is on a good balanced as it is not a big city like Tokyo, but there is everything you need, and it is a quiet place and there is a bit of nature as well.
Mie is easy to access other cities. It is approximately two hours to Osaka and Kyoto, and six hours to Tokyo by bus. You could always use a Shinkansen for a faster access to those places. The access to Nagoya is approximately about an hour by train.
Our school is located in a shopping mall in Hinaga area which is very convenient for shopping, and there are couple restaurants and stores outside the mall. There are couple train stations and bus stops close to work.
Very easy access to downtown.

Requirements
Must be a native English speaker
University bachelor graduation certificate
English teaching qualification (TESL, DELTA etc.) or if you had 3 years of English teaching experience, it also is good.

You MUST provide your CV, scanned valid passport, university bachelor graduation certificate, and certificate/diploma of English teaching qualification.
Location
Area
Mie
Closest Station(s)
Yokkaichi station
Train Line(s)
Utsube line Minami-Hinaga station
Conditions
Language to Teach
English

Contract Type
Full

Salary
250,000 yen / month Bonus
Transportation Fee
Social Insurance
No

Contract Term
1 year
Accommodation
close to Hinaga Station. Furnished Apartment, Rent is about 65,960yen.
Working Days & Hours
Full-time, usually 40 working hours per week from Monday to Friday (but we might change), and work shift is usually about 13:00-21:00. Occasional Saturdays (Big Apple Special Day) are required (most Saturdays are off). We have discussions.
Start Date
Negotiable or March/2021(It can be early)
Probation Period
one week
Training
Yes (paid)

Holiday
Sunday, most Saturday
Paid Holiday
winter holiday about 10days/ summer holiday about 3-5days/ other big apple holiday
Class Infomation
Student Age
Infants(0-2 years old)
Toddlers(3-5 years old)
Children / Preteen(6-12 years old)
Teenagers(10-19 years old)
Adults(20- years old)

Job Description
Students are 0-year-old to teenagers and adults. Parents of infants may stay with their children during classes. Children's classes are either private or group lessons, but the adult classes are only private lessons. There will be a business trip to kinde
School info
School Type
ESL School
Private

Year Founded
Number of Teachers
1
Requirements
Educational Background
Graduated Undergraduate School

Experience
Teaching Certificate
Not Required

Japanese Ability
Not Required

Visa
Working Holiday
Spouse of Japanese National
Permanent Resident
Working

Visa Sponsorship
No

Driver's License
(valid in Japan)
Not Required

Interview
Interview Method
Skype Interview

Transportation Fee Paid
No

Working Hours
(required indicated in red)
| | 9- | 10- | 11- | 12- | 13- | 14- | 15- | 16- | 17- | 18- | 19- | 20- | 21- |
| --- | --- | --- | --- | --- | --- | --- | --- | --- | --- | --- | --- | --- | --- |
| Mon | | | | | | | | | | | | | |
| Tue | | | | | | | | | | | | | |
| Wed | | | | | | | | | | | | | |
| Thu | | | | | | | | | | | | | |
| Fri | | | | | | | | | | | | | |
| Sat | | | | | | | | | | | | | |
| Sun | | | | | | | | | | | | | |
Map